Home
» GARAGE DOOR MAINTENANCE
Garage Door Maintenance In Twin Cities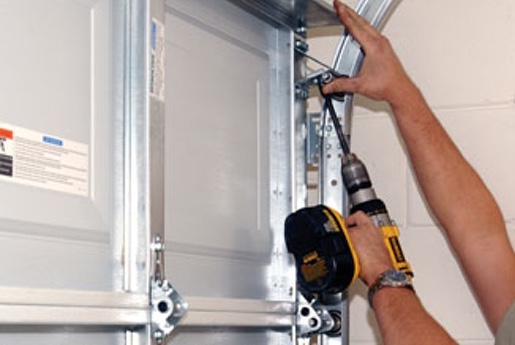 In most homes and businesses, a garage door is by far the heaviest moving piece of equipment. In order for these garage door to last a lifetime and prevent any sudden failures, these doors need to be properly adjusted and maintained. With proper and timely maintenance program your garage door can keep operating smoothly for years to come while avoiding surprise break downs when you least expect them. Call Johnson's Garage Door Repair in Twin Cities and ask about our unique maintenance program that ensures the best service for your garage door. We use our garage doors nearly every day, therefore wear and tear cannot be avoided. A planned maintenance program is the right way to go if you want to reduce the need for major future repairs and keep your garage door running in perfect working condition.
Benefits of Planned Garage Door Maintenance:
Below are just some of the major reasons why anyone should consider regular garage door maintenance:
Reducing logistics problems
Minimizing emergency repair costs
Eliminating receiving / shipping delays
Preventing workflow disruption
Increased garage door life expectancy
Optimizing operational efficiency
No matter what kind of garage door you have, how often you need maintenance or what budget you are limited to; Johnsons Garage Door Experts will find the perfect plan for you.
Main Services Included In a Garage Door Maintenance Plan:
Here's a glimpse of what a maintenance garage door plan will offer:
Inspecting rollers, cables, chains, tracks, bottom bars and any kind alignment needed
Tightening hinges, couplings, back hangs, track brackets and drums
Adjusting brake, clutch and limit assemblies
Lubricating rollers, hinges, chain hoists, release mechanisms and shaft bearings
Examining door controls, safety mechanisms and the garage door operator itself
Clearly you can see that there are plenty of parts involved in keeping our garage door operating perfectly. With our unique maintenance program you'll have the security of a long lasting operating garage door with minimum major repairs down the road and no unexpected setbacks. Contact Johnsons Garage Door Repair in Twin Cities today and ask for more details.
JOHNSONS - Garage Door Experts